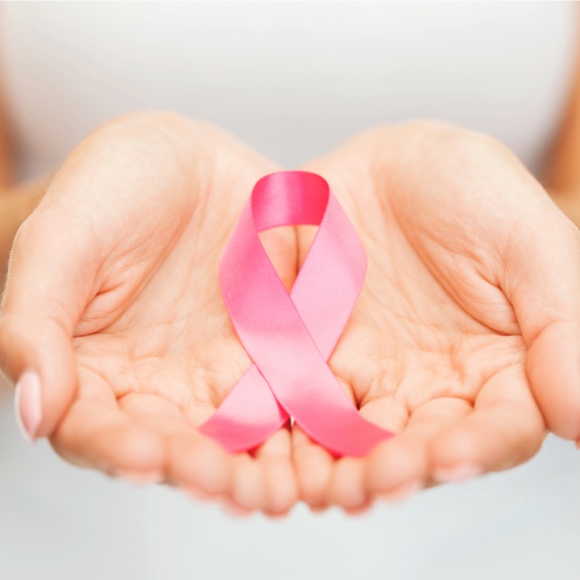 Because it is not always easy to take an active part in a cause such as ours.
Because our field actions are multiple, to support and accompany our fight, because treatments are always more expensive.
We are counting on you to participate in this collective awareness around breast cancer, so that everyone can join the fight and show that we will be more numerous in this mobilization.
The association "LES HÔTESSES DE L'AIR CONTRE LE CANCER" was born in 2015 following an awareness of several flight attendant, current members of the office, the significant number of colleagues affected by this disease.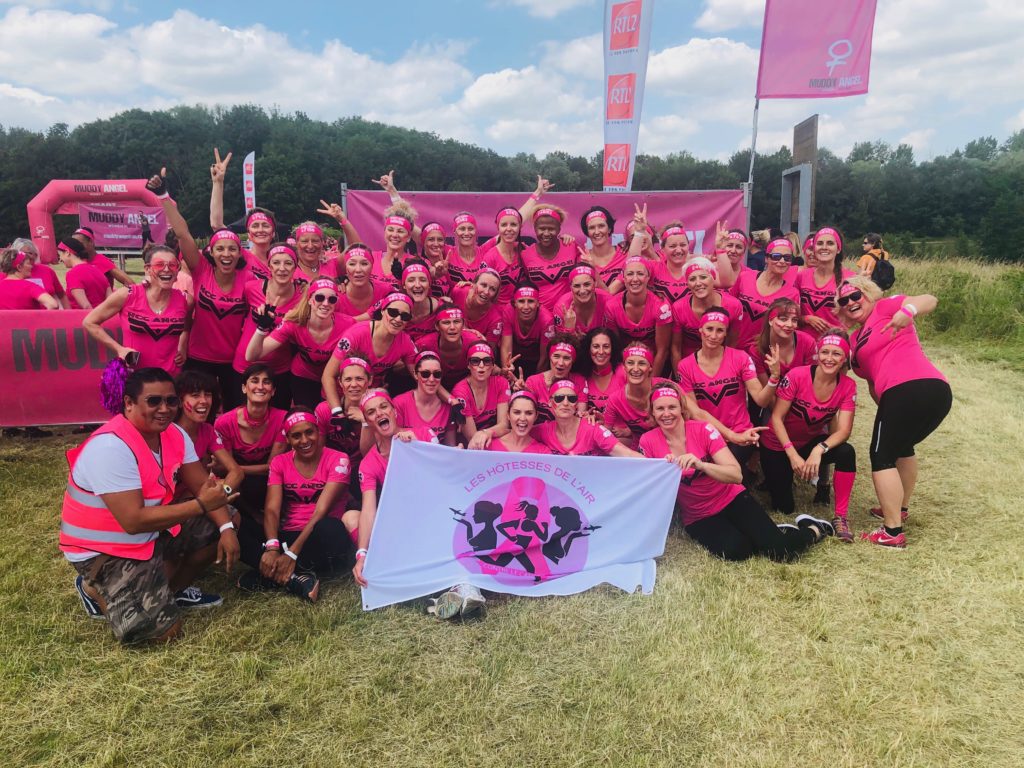 OUR RUNNERS
In a spirit of sponsorship, we have also favored the creation of a group of runners who participate in many races, trails or raids under our colors (MUDDAY, MUDDY ANGEL RUN, COURIR POUR ELLES, ODYSSEA, FINLAND TROPHY, RAID AMAZONES, CHALLENGE RUBAN ROSE… ).
OUR NEWS
Because our association only makes sense if it acts on a daily basis, we engage ourselves and participate in a considerable number of events with our partners and with institutional actors and our members.
Dans 4 compagnies en partenariat, un modèle de porte-clé "flamme"est vendu au prix de 5€ pour aider l'association et ses projets 2020. Portez nos couleurs…
Ce 04 octobre, nous avons inauguré ce mois de prévention par un vol spécial "Rose", pour la troisième année consécutive à Air France, nous sommes partis sur…
Depuis maintenant 4 ans, nos coureuses au grand coeur courent pour l'association, pour une cause, arborant les couleurs et logo de l'association même dans leur…
WHY DONATE?
Your donation will help us continue our fight and will help to improve the lives of women affected by cancer, which disrupt their lives, professional, private, emotional.
As a reminder: each donation made is 70% donated to contribute to the continuation of the actions carried out by the association, these actions being very diverse, both during October Rose and as part of our multiple partnerships.
Reconnue d'intérêt général en janvier 2017, vos dons sont a déduction fiscale à hauteur de 66% pour un particulier (dans la limite de 20 % du revenu imposable) et de 60% pour une entreprise (dans la limite de 0,5 % du chiffre d'affaires).
Exemple : Soit pour un don de 100€, après défiscalisation vous n'aurez payé que 34€ pour un particulier.
(SEULEMENT en France, document Cerfa n°11580*04, loi du ministère de l'action et des comptes publics. La réduction d'impôt n'est accordée qu'à la condition que la cotisation ne donne lieu à aucune contrepartie directe ou indirecte sous forme d'un bien ou d'une prestation de services au profit de la personne qui la verse.)
Donations can be made online or by check in the name of Les hôtesses de l'air contre le cancer at the following address: 22 avenue lagache 93250 Villemomble.
For any request of donation by transfer, thank you to contact us.
In advance we thank you. Together we will act to advance research against these diseases, while supporting women in their intimate struggle.
SOME NUMBERS
0
Runners against cancer race in October
0
€ donations collected in 2019
0
Creation of "Hôtesses de l'air contre le cancer"
0
Events organized by and for our association
0
Followers on our public page Facebook
0
Followers on our Instagram
0
Pink Flights by counting each multi-section short-haul and medium-haul flights in 2018
0
Members of the `` les hôtesses de l'air contre le cancer '' Forum on Facebook
0
€ Donations for the registration of the SKY ANGELS for the RAID AMAZONES VIETNAM 2019 via the Leetchi kitty
0
€ Donations donated to the Curie Institute in 2019
0
€ and more ... investments since the creation in 2015
0
Photos and more posted on Instagram
0
Calendars 2016 and 2017 sold (surroundings)
0
Airlines Participating in Pink Flights
0
"Flame" keychains manufactured since 2016
0
HCC Angels registered for the Muddy Angel Run Paris Enghien 2019