THE ASSOCIATION
At the start of this tremendous human adventure, each of us, the Commercial flights attendants who are members of the "Les Hôtesses de l'air contre le Cancer" association, and volunteers, had something to look for at the other end of the day. world. We must recognize that few people do our business by chance: Adventure is everywhere, like discovering other cultures or feeling that the whole world is familiar to us.
Then we are committed, each for our reasons, intimate for some, sincerely and deeply humanistic for others. In a very pragmatic logic, our association forms a group open to all to discuss, exchange information on the disease, the treatments, the accompaniment, the steps, the anecdotes of each one, in short all that justifies it for what we are fighting today, and we will fight again tomorrow relentlessly.
PREVENTION, INDISPENSABLE TO THE PRECOCITY OF SCREENING
Information to our colleagues, and our relatives
Our job is predominantly female, women represent 70% of the Navigating Staff. In France the myth of the stewardess, as Jacques Dutronc The summary, is still predominant: femininity, refinement, elegance, incessant journeys, independence and inaccessibility.
Unfortunately cancer does not distinguish, it concerns all individuals, whatever their origins, their job, their age, their lifestyle ... In France, almost all doctors, following the Academy of Medicine, advocate screening only from the age of 50, communicating on the free mammography, 100% supported by the Social Security, from this supposedly critical age. Unfortunately this type of communication suggests that the disease, statistically, can not be declared sooner! And no, it's not just a question of numbers, we know that certain factors come to make the appearance of breast cancer earlier!
Men & women, mother, daughter, sister, friend, all are affected by this terrible disease ... In France, nearly 13% of women are affected by breast cancer and 1% of men, there are about 54,000 new cases every year, including, sadly, 12,000 deaths. These figures do not decline, it shows that communication is insufficient, so the information to the male and female needs to be systematic and rigorous. Let's not forget that, paradoxically, breast cancer is one of the best cared for when diagnosed at the earliest (so without waiting for the mammogram offered and mandatory for women from 50 years).
To warn our colleagues, and even more widely, that it does not only happen to others, to know how to talk about it without taboo is to be able to raise awareness about something intimate, and save some more lives perhaps, to our ladder.
How to do breast self-examination / by Health Tips and The League Against Cancer
Our Facebook forum, incomparable support
In August 2015, we started our adventure by creating a Facebook page "le forum, les hôtesses de l'air contre le cancer", A discussion group to share our experiences, support each other, encourage each other and break with the loneliness that comes with illness. This group grew up little by little, it will become the meeting place of more than 1000 affected people, family, friends, patients ... It talks about everything about the disease without being judged, without shame, we laugh, we cry , we communicate, we promote, we share ... By professional practice, our profession gives us a quality of listening, empathy and ability to support each other collectively, counting on the participation of all actors and supporters.
The reception of new people, shocked by the brutality of the announcement and lost in already having to project in the acceptance of the protocols to come, is one of the missions assured by the forum. All are welcome, here the benevolence is natural, and sincerely spontaneous.
We also created a group for our Runners and regrouped the sporting events, in order to support the cause by making it always more visible: Runners "les hôtesses de l'air contre le cancer". The values ​​conveyed by this group are solidarity, mutual help, without constraint of performance, but also the courage to fight, together, every day with its means, by going beyond each other's limits. .
Flight crew, a job at risk ...
The profession of Flight Crew is obviously dreaming. However, and despite all the beautiful adventures we can experience in our aircraft, during our stopovers in so many countries with eclectic cultures, our profession is more affected by breast cancer than a "sedentary" job. Risk factors, increased by 30% compared to normal, are due to night work, jet lag, and its hormonal imbalance inducing a profound change in circadian rhythms, essential to the normal functioning of every human being. Not to mention of course the level of ionizing radiation collected each year depending on the flights made. By way of illustration, today only 4 countries have recognized breast cancer as an occupational disease for at least a decade, and since June 2018, the French press has seized the subject, publishing numerous articles: "Flight crews are more affected by cancer" (google search), following a significant American study, the United States being one of the 4 countries that recognized it as an occupational disease.
Here are some links to these publications:
Flight Crew, a business at risk / by RTL Info.be
OUR ACTIONS
THE ANIMATION OF PRESENT AND DISTANCIAL FORUMS
The major interest of these exchanges between peers and groups of people affected more or less directly (such as family, relatives) is that the association is one of those very active members on the forum of referents who have gone through the same pangs. and torment, which allows them to respond humanely and with relevance. In addition, the exchanges intervene in complement of the medical accompaniment, which allows a true sincerity and the abolition of any taboo.
la récupération de perruque et autres articles pour re-distribution
Le prix de ces accessoires de bien être et de remise à son estime de soi sont malheureusement très cher pour une personne en arrêt longue maladie qui en plus des traitements et le coté administratif se trouve démunie à ce moment là.
Des bénévoles nous confectionnent aussi des bonnets et des coussins "coeur" à offrir aux patients (spéciale dédicace à l'association : Lagny Commerces)
L'association lutte contre l'exclusion sociale et salariale et essaie d'apporter un soutien moral, logistique, voir financier aux collègues dans leur traitement.
Nous annihilons tout ce "process" de tabou sur la maladie afin que le maximum de personnes se sentent concernés et deviennent des acteurs solidaires de leur entourage. La maladie étant déjà difficile, nos collègues n'ont pas besoin de jugements ou de regards fuyants. Nous mettons en valeur nos collègues touchés pour permettre un regard bienveillant contre l'exclusion. Ensemble nous sommes plus fort.
CREATION AND PRODUCTION OF DEDICATED EQUIPMENT
All the equipment worn by these volunteers are created by the association and are also part of the goodies that are manufactured and sold for the benefit of the battles we carry out every day. Unlike the major players in the fight against cancer, which devote around 20% of the funds to research, "les Hôtesses de l'Air contre le Cancer", as a young association, devote more than 3/4 of the product of the sales to this cause, by re-injecting funds into the design of means / objects to support our fight against the disease. Since we are all volunteers, the rest is devoted to the development of new partnerships and even new services for the benefit of breast cancer prevention and awareness.
l'accompagnement à des examens médicaux
Nous pouvons organiser un accompagnement sur des examens ou traitements médicaux selon l'endroit et les bénévoles disponibles sur les dates requises.
Nous ferons de notre mieux pour accompagner ou rediriger vers les personnes les plus proches de nos collègues.
Agrandir le cercle de nos sympathisants
Nos projets, nos vols roses ou nos actions permettent d'inclure l'aide de plusieurs partenaires ou corps de métiers afférents aux nôtres et donc de sensibiliser aux plus grands nombres de collègues notre combat contre cette maladie. Tout le monde veut participer et montrer son engagement sur différents points, là la synergie de tous les acteurs prends du sens et nous sommes fiers de l'aide de ces bénévoles.
SUPPORT AND CONTRIBUTION THROUGH MULTIPLE SPORTS ACTIVITIES
We also provide logistical and financial support to other sports practices that work on the same principle as our Runners teams. These sports activities include triathlon, horse riding, yoga, surfing, swimming, dance, tennis and Pilates. These structures were created around "Les hôtesses de l'air contre le cancer", so that everyone can find an activity that suits him. These "HCC" satellite structures contribute to our image and benefit from the partnerships we have established since the creation of the association, by taking over the original graphic charter.
le retour à l'activité professionnelle
L'association aide au mieux avec tout ses bénévoles et nos anciens collègues touchés par la maladie à accompagner et soutenir lors de la reprise du travail, aider aux démarches administratives, mi-temps thérapeutique, invalidité etc.
Le parcours de nos collègues passées par là aident aux informations via notre forum de discussion sur Facebook, interactif et grâce à nos vies en décalés, propose des réponses bienveillantes H24.
Après la reprise, il ya généralement une remise en question car on ne revient pas comme avant, on évolue et les choix de vie diffèrent, les liens amicaux, familiaux  et sociales changent.
Une nouvelle vie apparaît post cancer.
le financement de projets contre le cancer et une aide financière au cas par cas pour nos membres
L'association vise à aider au plus près des patients sa partie financière, après son budget d'auto-financement, une partie est versé pour des projets concrets à la lutte contre le cancer et surtout aux patients, une autre partie sert à aider financièrement ses membres et patients que nous suivons, selon le cas nous trouvons une solution.
LOBBYING WITH INSTITUTIONAL ACTORS
Since the beginning of the adventure, it seemed essential to us to work together with the institutional actors, within our business branch, as well as outside. In this logic we have participated in many information campaigns, round tables or other meetings / conferences, trade fairs / events, to carry the word of all these women struck by cancer. The association is today a credible partner, solicited and heard on this theme.
les Vols Roses
Le mois d'octobre nous est dédier et l'action octobre rose dans le monde aérien s'est ouvert à notre action. Depuis maintenant 3 ans, nous effectuons des "Vols Roses", une représentation de la prévention dans le monde l'aérien, une sensibilisation à nos passagers, clients à l'international afin d'apporter une nouvelle représentation de la lutte contre le cancer. Nous portons des uniformes roses ou des éléments d'uniformes propres à l'identité de chaque compagnies avec lesquelles nous travaillons conjointement. Nous proposons avec la participation des services produits et communications, des éléments roses pour les services : serviettes, gobelets, sceau à glace, set de table, anti-dérapant de plateaux… Ces événements nous apportent la crédibilité dans notre secteur d'activité, nous sommes les seuls en Europe et en France à avoir développé ce concept. Il existe des vols "roses" différents depuis 2005 aux Etats Unis et depuis 2010 en Asie, une autre représentation pour cette cause mais qui s'arrête à la représentation aéronautique sans le support post cancer.
Nôtre représentation sur les réseaux sociaux afin de communiquer le maximum sur la prévention
Aujourd'hui la méconnaissance ou les tabous de société font peur au grand public, nos actions ne peut que se développer grâce à l'aide et à la connaissance de la majorité des personnes.
OUR CALENDARS, OUR BEGINNINGS ...
To start our actions in October 2015, we designed and sold on our own a calendar of photos of volunteer flight attendants, our colleagues, topless, some with breast cancer, a double mastectomy or another cancer .
They were revealed in an aeronautical scene, without shame and in a healthy spirit.
We repeated this action in 2016, but then we stopped so as not to make this action a recurring project which took us more than 6 months of work and 4 months of mail order sales.
We are working for a continuation… (ongoing project)
WHAT MOTIVATES OUR ACTIONS AND OUR COMMITMENT
The association of law 1901 "LES HÔTESSES DE L'AIR CONTRE LE CANCER" was thus born in 2015 following an awareness of several flight attendant, current members of the office, the non-negligible number of colleagues touched by these diseases. A question then arose: How could we act to support, support our colleagues and ultimately sensitize all players in the company, or even more widely in the aviation world. Our goal, beyond the simple sensitization, was to get them to take into consideration the possible increase of the risks of early development of certain heavy pathologies, because of the exercise of our profession of navigator (night flights, shift time, constant disruption of circadian rhythms, ionizing radiation, confined and pressurized atmosphere, fast and off-the-shelf meals, with limited nutritional intake, etc.)
L'association " LES HÔTESSES DE L'AIR CONTRE LE CANCER " est donc née en 2015 suite à une prise de conscience de plusieurs PNC, membres actuels du bureau, du nombre non-négligeable de collègues touché(e)s par ces maladies. Une question s'est alors posée : Comment pourrions-nous agir pour accompagner, soutenir nos collègues et au final sensibiliser l'ensemble des acteurs de la compagnie, voire plus largement du monde aéronautique. Notre but, au-delà de la simple sensibilisation, était bien de les amener à prendre en considération la possible majoration des risques de développement précoce de certaines pathologies lourdes, du fait de l'exercice de notre métier de navigant (vols de nuit, décalage horaire, perturbations constantes des rythmes circadiens, radiations ionisantes, atmosphère confiné et pressurisé, repas pris rapidement et en décalé, avec des apports nutritionnels limités, etc.)
Few scientific studies and specific to our population had been published and it seemed essential to deepen the subject in order to prevent, educate and accompany our colleagues around the importance of advanced medical monitoring and early to protect themselves against the disease, or at least to detect it earlier. The role of the association "Les Hôtesses de l'air contre le cancer" is therefore to accompany everyday people, men and women, affected by these pathologies, in their course of care, but also on the margins of it, by offering them a less "clinical" approach. The association is therefore by nature a field relay, less medical, Health actors, which are of course partners de facto.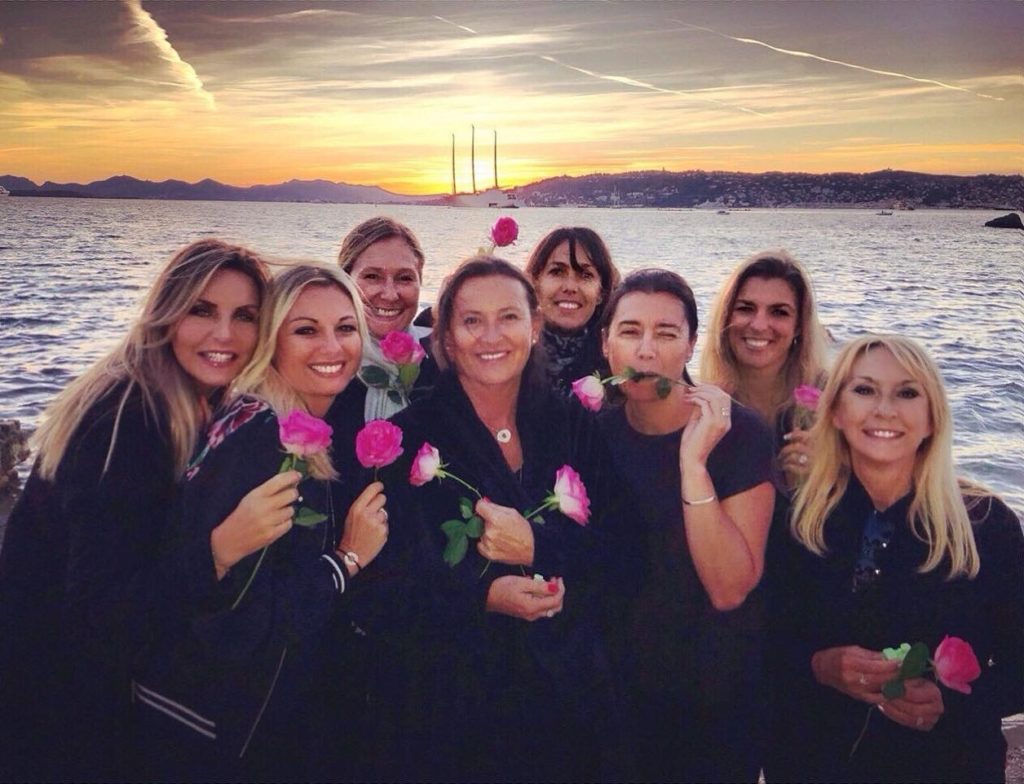 Few scientific studies and specific to our population had been published and it seemed essential to deepen the subject in order to prevent, educate and accompany our colleagues around the importance of advanced medical monitoring and early to protect themselves against the disease, or at least to detect it earlier. The role of the association "Les Hôtesses de l'air contre le cancer" is therefore to accompany everyday people, men and women, affected by these pathologies, in their course of care, but also on the margins of it, by offering them a less "clinical" approach. The association is therefore by nature a field relay, less medical, Health actors, which are of course partners de facto.
THE MEMBERS OF THE OFFICE 2019
ASSOCIATION LAW 1901 NON-PROFITABLE N ° W641006810, SIREN 811076710
declared to the sub-prefecture of Bayonne and published in the Official Journal on 03/21/2015,
declared of general interest since January 2017
not subject to VAT.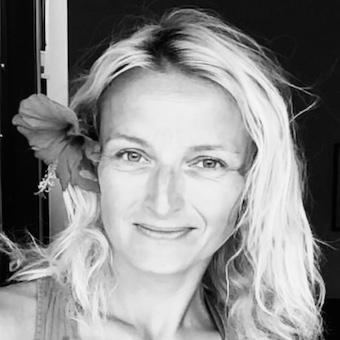 Marjorie R
RESPONSIBLE SPORT
Purser
AIR FRANCE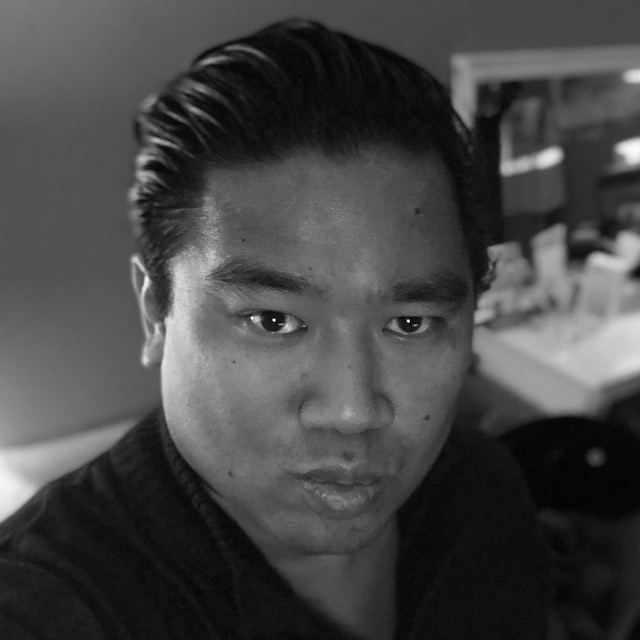 Jean-Claude C
President / Administrator / Community Manager / Designer
Flight attendant
AIR FRANCE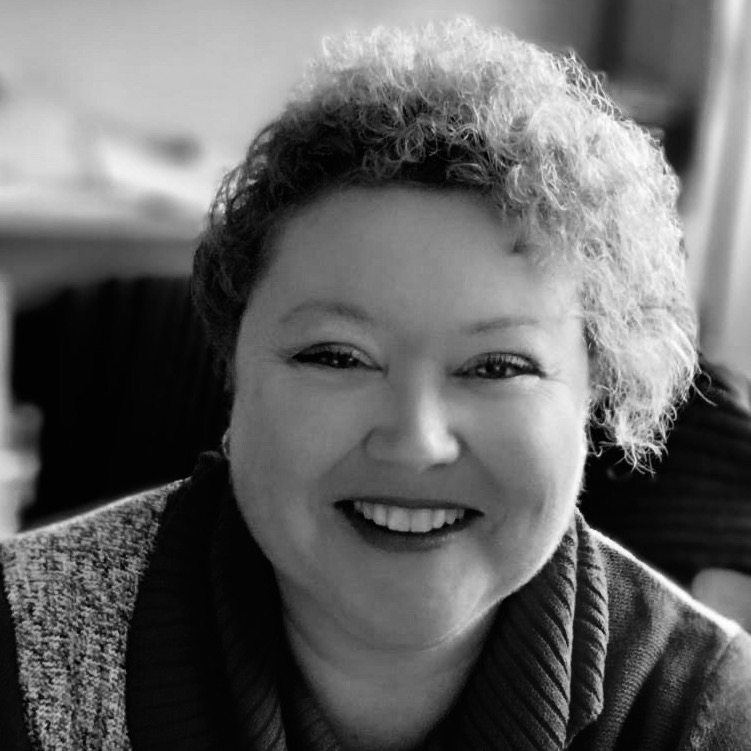 Marie-hélène G
Secretary / Treasurer
Technician Eco-Finance Management Payroll
AIR FRANCE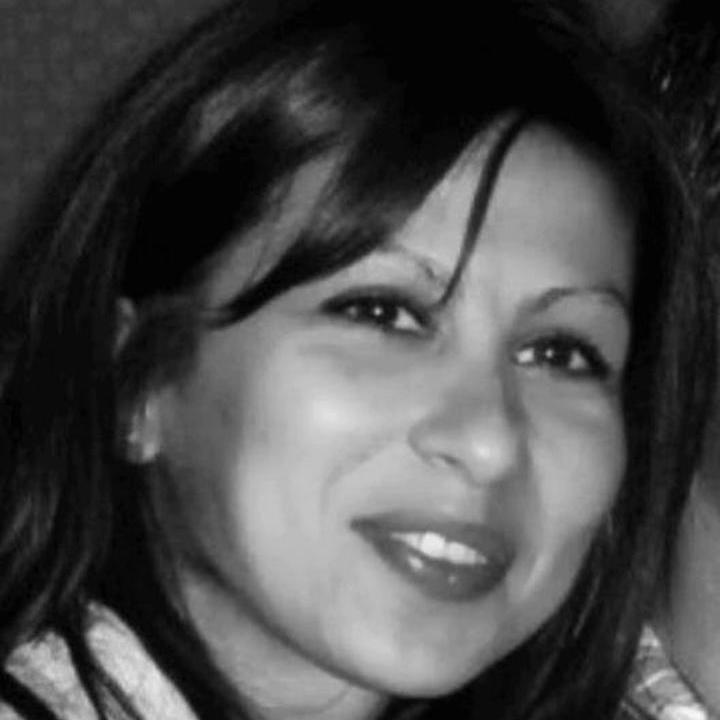 Linda J
COMMUNICATION MANAGER
Flight attendant
AIR FRANCE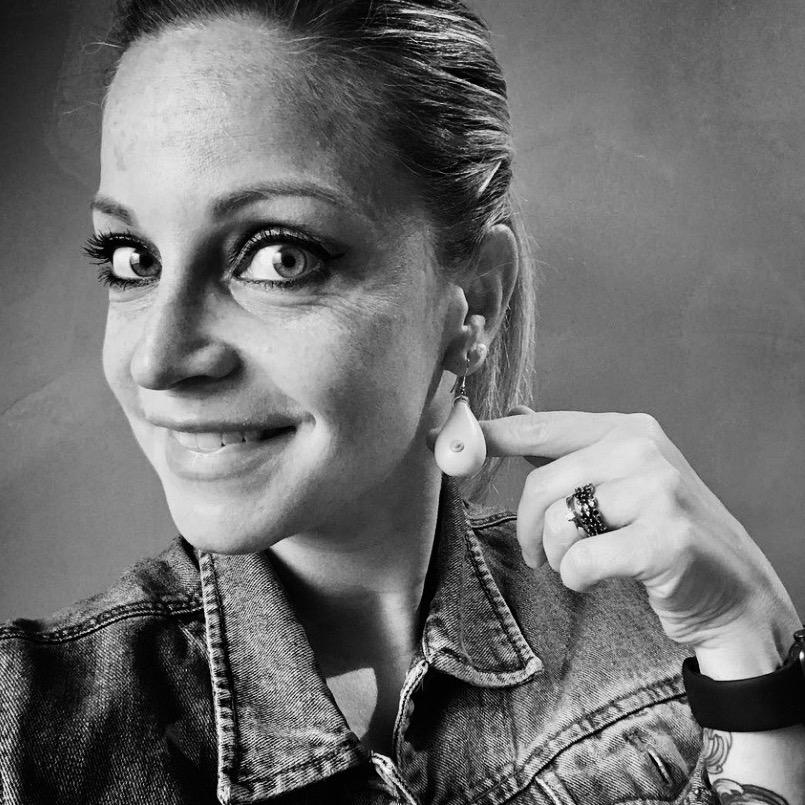 Alexia C
SCIENTIFIC ADVISOR
Nipple tattooer
THE PEONY COMPANY
OPENING PINK OCTOBER 2019 BREAST CANCER AWARENESS MONTH
OUR REPRESENTATIVES REGIONAL POLE 2019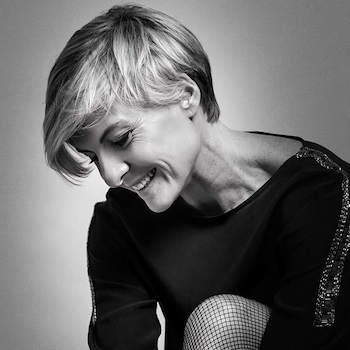 Virginie D
RESPONSIBLE COUNTRY OF THE LOIRE, DEPARTMENT OF THE LOIRE
Flight attendant
AIR FRANCE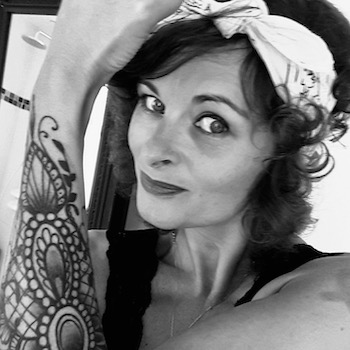 Arzelle S-C
RESPONSIBLE BRETAGNE, DEPARTMENT OF MORBIHAN
Flight attendant
AIR FRANCE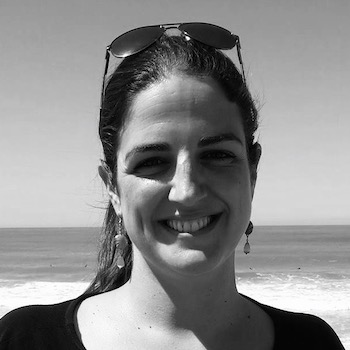 Camille D
RESPONSIBLE NEW AQUITAINE, DEPARTMENT OF THE ATLANTIC PYRENEES
Flight attendant
AIR FRANCE
SOME OF OUR ACTIVE / VOLUNTEER MEMBERS
Martine G
Air France Purser retired
Astrid A-B
AIR FRANCE flight attendant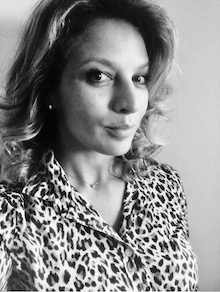 Marie R
AIR FRANCE flight attendant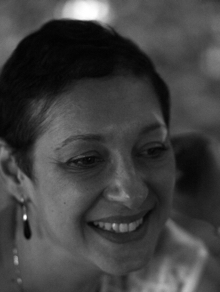 Marjorie B
AIR FRANCE flight attendant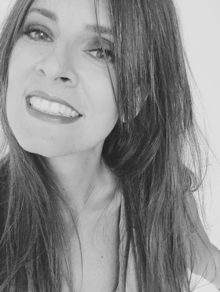 Sandrine F
AIR FRANCE flight attendant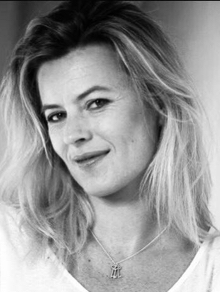 Carole D
AIR FRANCE flight attendant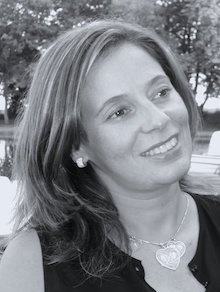 Sandrine A
AIR FRANCE flight attendant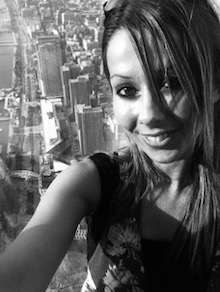 Cécile C
AIR FRANCE flight attendant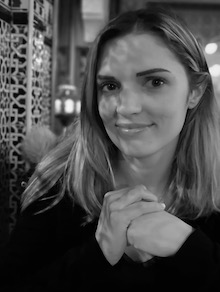 Coralie M-C
AIR FRANCE flight attendant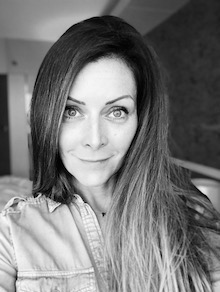 Nathalie B
Air France Chief Purser
Karine C
Air France Purser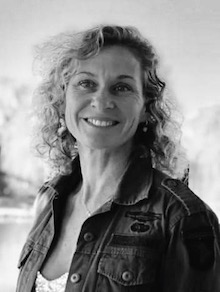 Yane A
AIR FRANCE flight attendant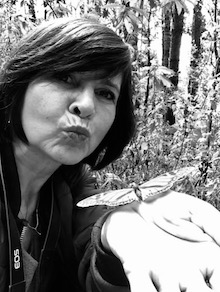 Marion C
Air France Purser
Chystèle C
Technical Sales Assistant Support Team Paris Montreuil AIR FRANCE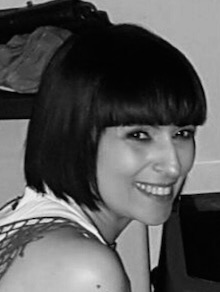 Stéphane F
Air France Purser retired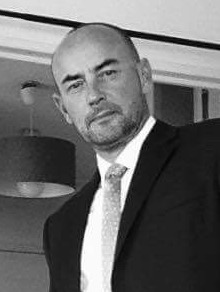 Sandra S
AIR FRANCE flight attendant
Armony C
AIR FRANCE flight attendant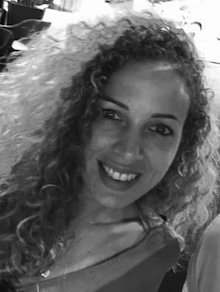 Michaël P
Transavia Flight Attendant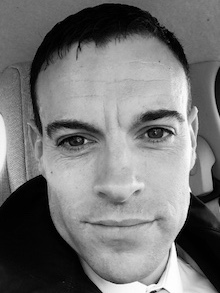 Christelle S
AIR CARAÏBES ATLANTIQUE purser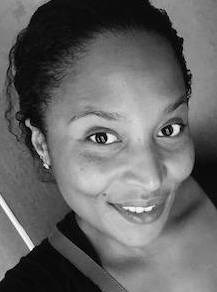 MALWENN O
AIR CARAÏBES ATLANTIQUE purser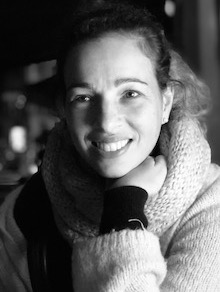 Links to our partners, and all the organizations that have helped us since our inception